Welcome to Caseyville, Illinois
WE'RE CLOSE TO IT ALL!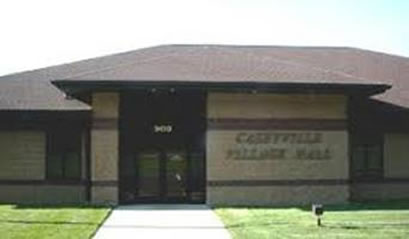 Quick Links
---
---
Click on any link below to access frequently requested information.
---
February 26, 2021
Caseyville Public Works Spring Infrastructure Construction Projects Morris Street Reconstruction – 157 to 2nd Street    Baxmeyer Construction and Caseyville Public Works will be starting […]
February 5, 2021
Dear Caseyville Water Customer, Over the next few days, frigid temperatures are expected in our area. Everyone at Caseyville Water reminds all of our customers to […]
Village Announcement Email Alerts
---
Water Department Email Alerts
---
SUSPENDED UNTIL APRIL 2021
It will be held on the first working Monday of each month. If that Monday is a holiday, pick up will be the day after. This service is only for those within the Caseyville Village boundaries when requested by the resident. Large item pick up will be limited to 1 - 2 items ONLY. EPA hazardous items, and construction items (this includes bathroom fixtures, kitchen fixtures, carpet, fencing, etc....) will not be accepted. This is not designed for landlord cleanouts of rental property.
Items should only be placed by the curb no more than 2 days prior to scheduled pick up. Ordinance citations may be issued if items are placed prior to 2 days before pick up. Pick ups MUST be scheduled in advance. To add your address to the list for a pick up, please call 344-1234 x 220. If you do not call by 4:30 the Friday prior to scheduled pick up, you will be placed on the list for the following month.
Our offices will be closed for the following 2021 holidays:
New Year's Day - Fri., January 1
Martin Luther King Jr. Day - Mon., January 18
Presidents Day - Mon., February 15
Good Friday - Fri., April 2
Memorial Day - Mon., May 31
Independence Day - Mon., July 5
Labor Day - Mon., September 6
Veterans Day - Thurs., November 11
Thanksgiving - Thurs., Nov. 25 & Fri., Nov. 26
Christmas - Thurs., Dec. 23 & Fri., Dec. 24